12MP H.264 Low Lux IR Fisheye Rugged IP Camera
---
GV-FER12203 is a 12 MP outdoor IR fisheye camera that allows you to monitor all angles of a location. It can be installed to the ceiling and the wall. The camera's distorted hemispherical image can be converted into a conventional rectilinear projection. Without installing any software, you can watch live view and utilize functions such as motion detection, privacy mask, and alert notification through the Web interface. In addition, the camera seamlessly integrates with the GV-System and GV-VMS, providing advanced monitoring and video management features.
| | |
| --- | --- |
| Model | GV-FER12203 |
| Iris | Fixed |
| Focal Length (mm) | 1.83mm |
| Horizontal FOV | 180° |
| Maximum Aperture | F/2.4 |
| Image Format | 1/1.7″ |
Key Features
1/1.7″ progressive scan CMOS
Dual streams from H.264 and MJPEG
Up to 15 fps at 4000 × 3000
Day and Night function (with removable IR-cut filter)
Vandal resistance (IK10+ for metal casing)
Ingress protection (IP67)
DC 12V / AC 24V / PoE+ (IEEE 802.3at)
Built-in micro SD card slot (SD/SDHC/SDXC/UHS-I) for local storage
USB slot for WiFi adapter
One sensor input and one alarm output
Built-in microphone
Digital Object Tracking
Provides 360° and 180° panorama view
Different angle of view accessible by multiple users at the same time
Playback from any view angle and zoom level
No mechanical moving parts
Two-way audio
Low lux enhancement
3D noise reduction
Smart streaming
Tampering alarm
Virtual PTZ function
Auto Pan function
Privacy mask
Visual automation
Text overlay
31 languages on Web interface
ONVIF (Profile S) conformant
Recording assigned by GV-Edge Recording Manager (Windows version)
Overview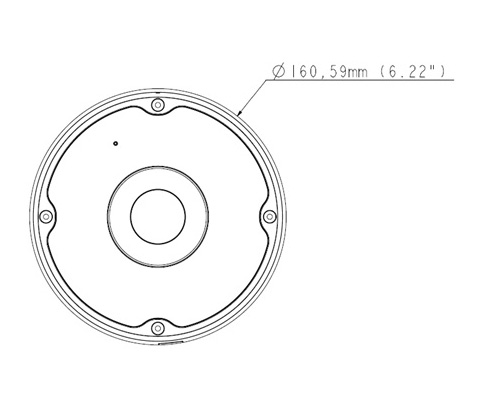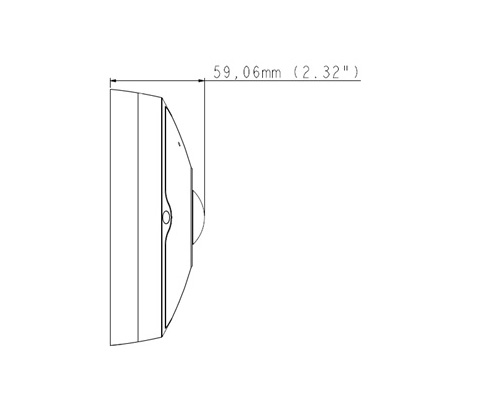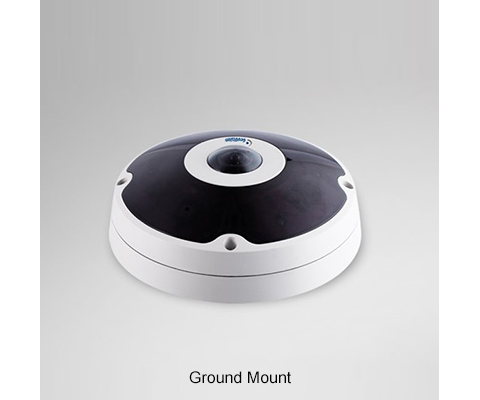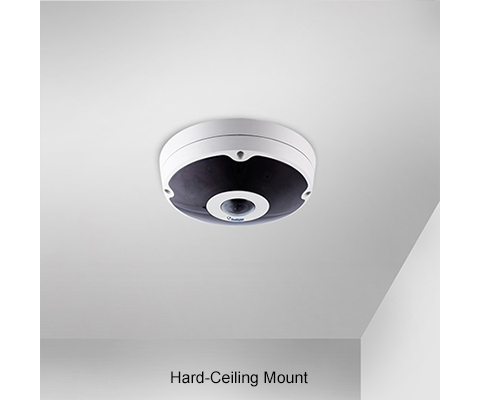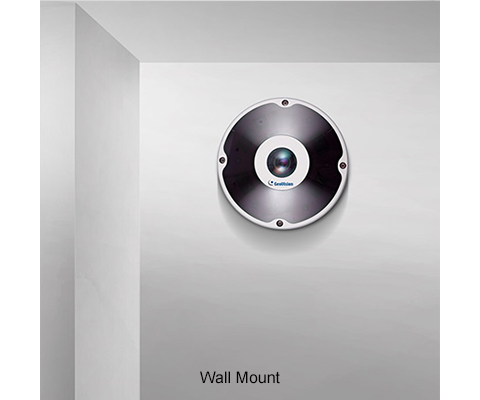 Accessories
Model No
Name
Details
GV-Mount100
Straight Tube and Junction Box Kit
Dimensions: 200 x 170 x 257.5 mm (7.9 x 6.7 x 10.1″)
Weight: 3.17 kg (6.99 lb)
GV-Mount101
Straight Tube Kit
Dimensions: 219 x 125 x 332 mm (8.6 x 4.9 x 13.1″)
Weight: 1.8 kg (3.97 lb)
GV-Mount200
Wall Pendant Tube
Dimensions: 225 x 140 x 250 mm (8.9 x 5.5 x 9.8″)
Weight: 900 g (1.98 lb)
GV-Mount206
Wall Mount Bracket Kit
Dimensions: 126.5 x 211.3 x 176.85 mm / 5 x 8.3 x 6.96″
Weight: 0.93 kg (2.06 lb)
GV-Mount 208-2
Swan Neck Mount
Dimension: 1043 x 519 x 256 mm (41.06 x 20.43 x 10.08″)
Weight: 10.5 kg (23.15 lb)
GV-Mount702
Extension Tube
Four options are available.
Dimensions: Ø 5.4 x 10 or 20 or 30 or 50 cm
(Ø 2.1 x 3.9 or 7.9 or 11.8 or 19.7″)
Weight: 180 g or 390 g or 550 g or 800 g
(0.4 lb or 0.86 lb or 1.21lb or 1.76 lb)
GV-Mount903
GV-FE / GV-VD Dome Housing
Dimensions: Ø 186 x 97.5 mm (Ø 7.3 x 3.8″)
Weight: 700 g (1.54 lb)
GV-Mount904-1
Tilting Wall Mount Bracket
Dimensions: Ø 159.1 x 40.5 mm (Ø 6.3 x 1.6″)
Weight: 350 g (0.77 lb)
GV-Mount912
Power Box Mount Bracket
Dimensions: Ø 146 x 10.5 mm (Ø 5.7 x 0.4″)
Weight: 180 g (0.4 lb)
GV-Relay V2
The GV-Relay V2 is designed to expand the voltage load of GV IP devices. It provides 4 relay outputs, and each can be set as normally open (NO) or normally closed (NC) independently as per your requirement.
GV-POE Switch
The GV-POE Switch is designed to provide power along with network connection for IP devices. The GV-POE Switch is available in various models with different numbers and types of ports.
Power Adapter
Contact our sales representatives for the countries and areas supported.
Packing List
Fisheye Camera
Back Plate
Plate Screw x 3
Plastic Screw Anchor x 3
Torx Wrench
RJ-45 Connector
Data Cable
Terminal Block
Installation Sticker
Ruler
Silica Gel Bag x 2
Power Adapter
Download Guide
Warranty Card
---
Note:
Smart streaming requires either GV-NVR V8.7.0.0 or GV-VMS V16.10.3.
The power adapter can be excluded upon request.
Do not use clothes or any ordinary material to clean the camera cover since they may result in scratches.
For GV-Mount200 / 206, leave a distance of 1M or more between the camera body and the wall to ensure the image quality.
Specifications are subject to change without notice.