1MP 10x Zoom B/W Network Camera
---
GV-LPR1200 is a 1 MP B/W network camera designed for recognition of reflective license plates on vehicles traveling at 200 km/h (124.27 mph) or less. With its multiple high power LEDs and intelligent IR, the camera is able to automatically adjust its shutter speed to the scene and produce clear license plate capture for one lane under low-light conditions. The motorized varifocal lens take the advantage of its motorized focus / zoom in that the user can remotely adjust the focus and zoom through the Web interface. It is weather proof (IP67) and also able to work in environments with temperatures ranging from -40°C (-40°F) to 50°C (122°F).
GV-LPR1200 is capable of recognizing the license plate numbers with the built-in LPR processor. GV-LPR1200 can compare captured license plates either with a standalone database created on GV-LPR1200, or a database downloaded from the access control software GV-ASManager. When there is a match, GV-LPR1200 will open a gate or barrier.
Key Features
Megapixel B/W progressive scan CCD
Motorized varifocal lens for remote focus / zoom adjustment
Dual streams from MJPEG or H.264
Up to 30 fps at 1280 x 720
Maximum speed 200 km/h (124 mph)
Built-in LPR processor to perform recognition
Recognition for reflective License Plate only
Standalone database
Vandal resistance (IK10 for metal casing)
Ingress protection (IP67)
Maximum IR distance 20 m (65.6 ft)
Built-in heater and fan
Support for TV-out
10x optical zoom
Two-way audio
Recognized plate numbers export
Support for I/O (2 in / 2 out)
Defog
Motion detection
Text Overlay
IP address filtering
Supports iPhone, iPad, Android & 3GPP
ONVIF (Profile S) conformant
30 languages on Web interface
Overview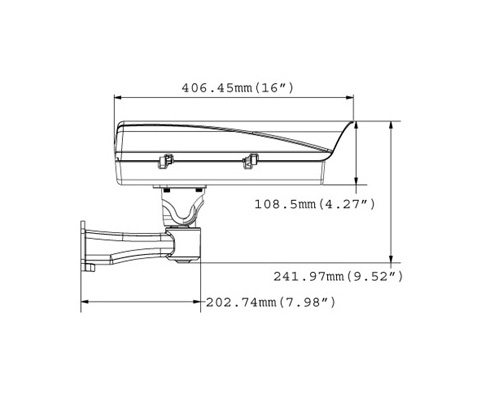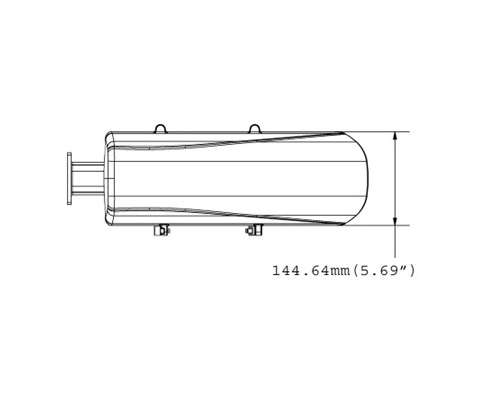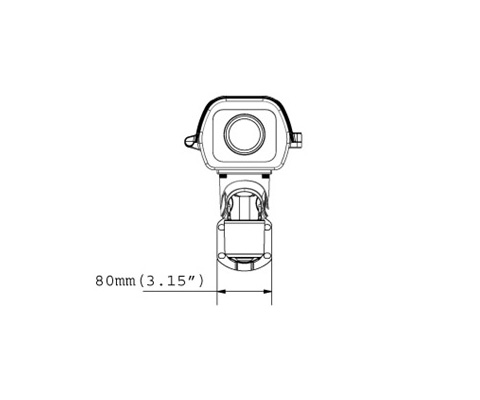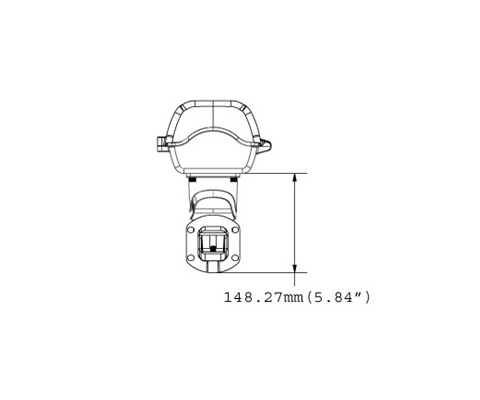 Accessories
Model No
Name
Details
GV-Mount300
Convex Corner Adapter Kit
Dimensions: 238.6 x 409.5 mm (9.4 x 16.1″)
Weight: 4.27 kg (9.41 lb)
GV-Mount310
Concave Corner Adapter Kit
Dimensions: 123.3 x 393.1 mm (4.9 x 15.5″)
Weight: 2.96 kg (6.53 lb)
GV-Mount400
Pole Mount Bracket Kit (Ø 4 ~ 6″)
Bracket: 241 x 161 mm (9.5 x 6.3″)
Weight: 1.70 kg (3.75 lb)
Steel Strap Diameter: Ø 4 ~ 6″
GV-Mount410
Pole Mount Bracket Kit (Ø 6 ~ 7.5″)
Bracket: 241 x 161 mm (9.5 x 6.3″)
Weight: 1.70 kg (3.75 lb)
Steel Strap Diameter: Ø 6 ~ 7.5″
GV-Relay V2
The GV-Relay V2 is designed to expand the voltage load of GV IP devices. It provides 4 relay outputs, and each can be set as normally open (NO) or normally closed (NC) independently as per your requirement.
GV-POE Switch
The GV-POE Switch is designed to provide power along with network connection for IP devices. The GV-POE Switch is available in various models with different numbers and types of ports.
Packing List
The GV-LPR1200 camera
Screw Anchor x 4
Screw x 4
Washer x 4
Torx Wrench
Power Adapter (DC 12V, 5A)
AC Power Cord
Silica Gel Bag
Adhesive tape for Silica Gel Bag
Micro SD card
GV-IP LPR Camera Software CD
GV-NVR Software DVD
GV-ASManager Software DVD
GV-LPR Camera Installation Guide
Warranty Card
---
Note:
Specifications are subject to change without notice.