The PN400 is a digital media player designed to deliver uninterrupted playback of Digital Signage presentations. It supports not only the playback of a HDMI-compliant source device, such as a DVD player and digital TV Box, but also the multimedia playback up to 4K2K. IR remote control and USB mouse control are available for simple operation.
Key Features
Multimedia support
Video resolution up to 4K2K
Support for HDMI in and out
SD card and USB storage
Content Schedule and Content Designer
Content management system (CMS Server and CMS Lite)
IR remote control and USB mouse control
Wireless connectivity (WiFi USB Adaptor required)
Overview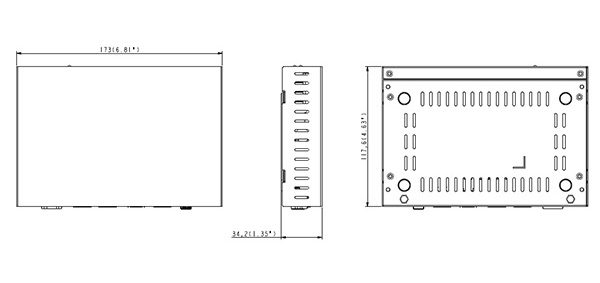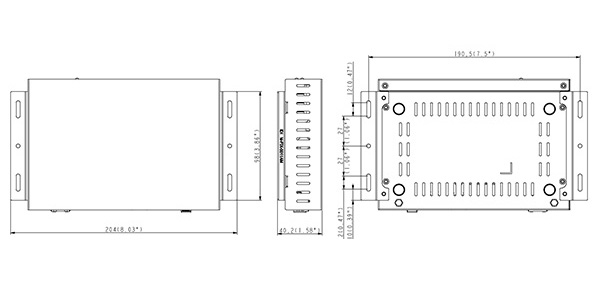 Accessories
Model No
Name
Details
Wall Mount Kit
The Wall Mount Kit is used to mount the GV-3D People Counter to the wall.
• L-type brackets x 2
• Small screws x 4
VESA monitor mount kit
1 VESA monitor mount bracket, 2 L-type brackets, 4 large screws and 8 small screws included.
Internal GV-USB Dongle for CMS Lite and CMS Server
The USB dongle can provide the Hardware Watchdog function to the system by restarting the computer when Windows crashes. You need to connect the dongle internally on the motherboard.
GV-WiFi Adaptor V2
The GV-WiFi Adaptor V2 is a plug-and-play device that provides wireless connectivity to GeoVision IP devices. This product supports 2.4 GHz and 5 GHz wireless connection. Note: For PN400, the mini USB converter is not supported.
Packing List
PN400 device x 1
IR remote control x 1
AC/DC adaptor x 1 (12 V, 3 A, 36 W)
Software DVD x 1
Warranty Card x 1
---
Note:
Specifications are subject to change without notice.